Creative Lawn Care is the premiere lawn care provider in central Ohio. Founded in 1989 by Chris Wolfskill, Creative Lawn Care is a family owned company with a reputation for providing the best customer service in the industry. Our customers expect the best; and we deliver by backing all of our services with a 24 hour service call policy.
We service our clients with only the best people. The employees of Creative Lawn Care are directly responsible for customer satisfaction and, ultimately, the level of success the company enjoys.
All of our lawn specialists are tenured full-time employees and must past a rigorous training program and be state certified.
Creative Lawn Care focuses on caring for lawns on both residential and commercial properties. To meet the needs of our customers we provide lawn fertilization programs, lawn damaging insect prevention, lawn renovation and seeding, core aeration.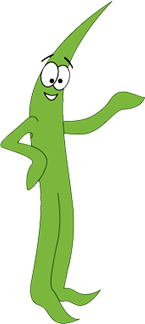 Mission Statement
At Creative Lawn Care we are committed to providing environmentally sound landscape management programs designed to enhance the value and enjoyment of our customers properties.
Meet Our Employees:
Chris Wolfskill – Route Manager    
Melissa Wolfskill – Accounts Payable/ Human Resources
Kristina Black- Office Manager/Accounts Receivables
Amanda Park– Front desk/ Sales associate
Justin Bebout –  Production Manager
Jay Stevens – Assistant Production Manager
Tim Callahan- Lawn Care Technician
James Bailey- Lawn Care Technician
Bryan Gaspard- Lawn Care Technician
Kobe Thompson- Lawn Care Technician